Innovation in harmony with nature
to co nas wyróżnia
How did it all start?
We are Monika Żochowska and Ewa Dudzic-Filaseta - young Polish women who put all their passion and hearts into creating innovative cosmetic products. Products millions of women around the world can't live without and they can't imagine their daily care not having them at their fingertips. They were made for their own needs and created with passion.
It all started with the fact that we lacked the perfect make-up removal product, which would shorten this everyday, boring duty to a minimum, turn it into a sensual SPA ritual in your own bathroom, and at the same time was friendly to skin and the environment. We had a very clear vision of the goal we wanted to achieve: to give every girl in the world a solution for make-up removal that would be natural, eco-friendly, easy to use on the go as well as skin-friendly.
This is how our iconic make-up removal glove was created today, followed by other products that stole the hearts of women in Poland and around the world. Knowing and understanding the needs of women, and above all dealing with what we love and what we are good at, we have succeeded in developing the Glov brand on a global scale. Nowadays, our products are used by women in over 60 countries around the world.
We are rewarded
PASSION AND ENGAGEMENT
See who we are and get to know the way we work
Our mission
We want to change the lives of our customers by offering them high quality products, which is why we focus on simple, convenient and, above all, innovative solutions.
All GLOV products are created in close cooperation with experts and independent research as well as scientific units. For the sake of safety of customers, our products are tested in the best and specialized research institutes and laboratories. They undergo a series of dermatological, laboratory and hypoallergenic tests. We take measures to provide the highest quality products that are safe for skin and for the planet. We also keep improving them to make them even more environmentally friendly.
We successively enrich next lines of cosmetics with products consistent with the less waste philosophy. GLOV products have international Cruelty Free and Vegan certifications.
Glov and less waste - 3R ideas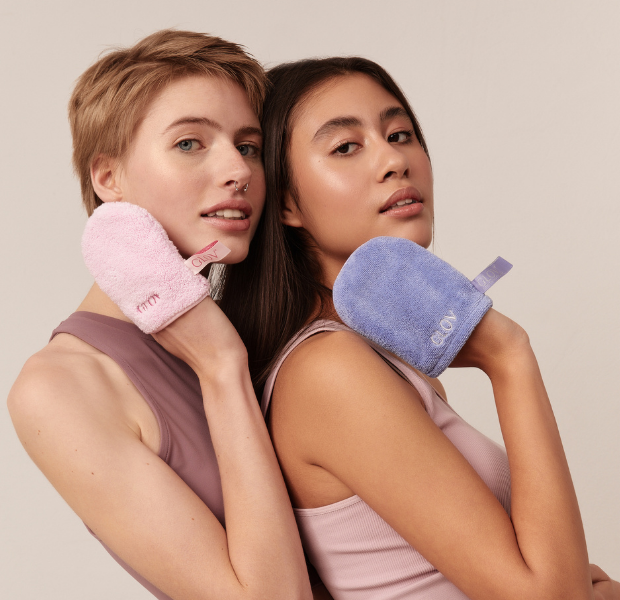 Reduce
By offering innovative accessories for daily skin care, we give the opportunity to reduce the use of cosmetics while maintaining the care for the environment. Our products not only save time, but are an alternative to chemical cosmetics, eliminating environmental pollution or the consumption of huge quantities of cotton pads.
---
Reuse
Our products can be used daily for three months, but they can also gain new life, and their reuse during household chores reduces the consumption of cleaning agents and water. We recommend reusing our products while performing activities such as cleaning various surfaces at home and in the car, cleaning shoes, washing off body paint and many others.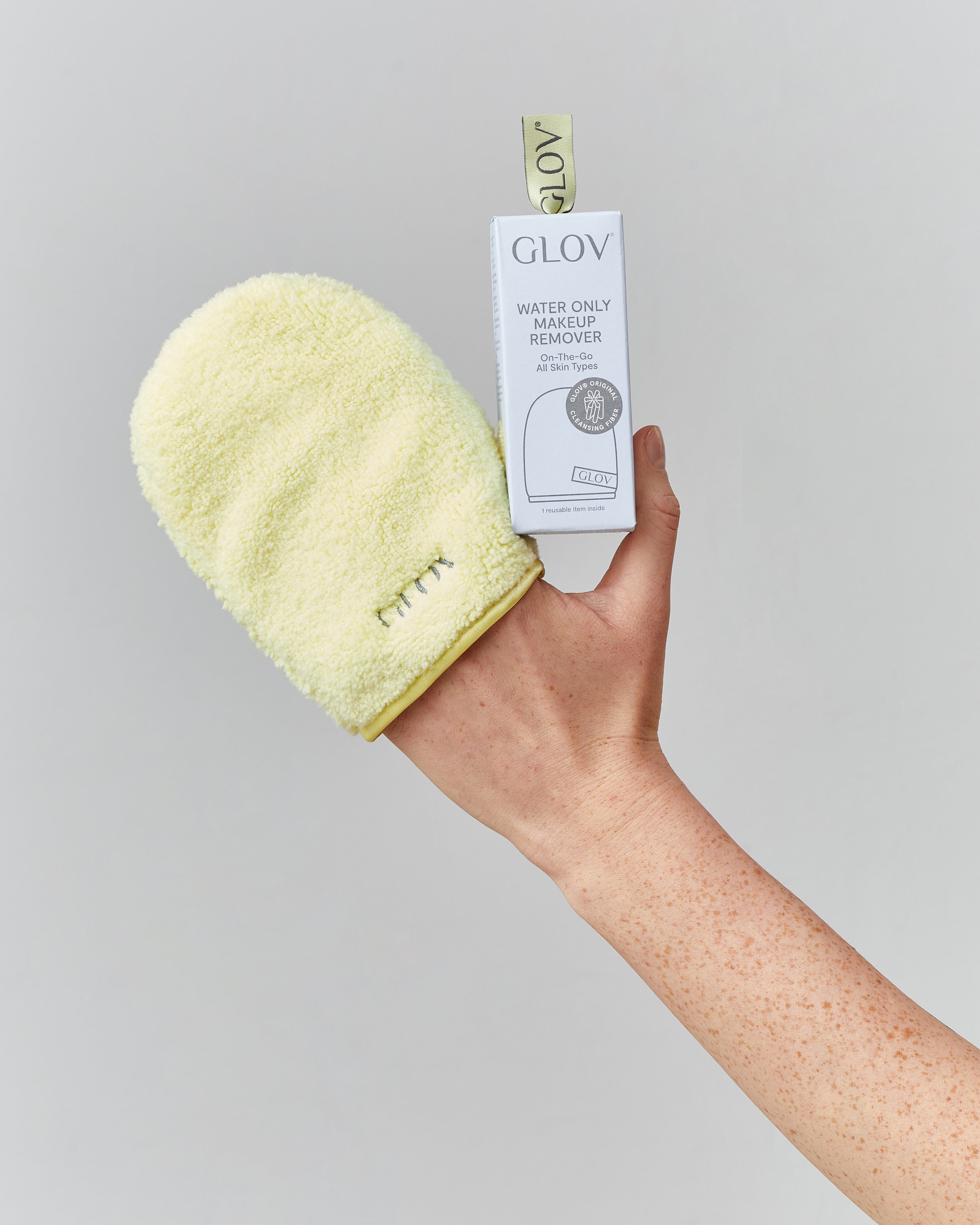 Recycle
Our products are toxic-free and deprived of environmentally hazardous substances, as well as heavy metals and dyes. They are eligible for material recycling. It involves the reprocessing of waste into a product of use value. Thanks to the process of material recycling, our products turn into completely new products. In this way, they gain another "life". Garden and park benches, flower pots, street lamps, garden tables, picnic tables and much more goods are created from GLOV products.